Introduction
SGZ630/110 flat type gate chain conveyor is a double motor conveyor with 55kw each, customized for underground mining gate panel material conveying and transportation, connected with the tail of face chain conveyor(AFC). It can be used for underground coal mine, copper mine and other soft rock condition.
Technical Parameters
No.

Description

Unit

Value

1

Length

m

85

2

Capacity

t/h

200

3

Chain Speed

m/s

0.8

4

Chain Type

Inboard double chain

5

Chain Size

22×86-C

6

Chain Tension Mode

Cylinder tension

7

Motor Layout

2 motos parallelly mounted on operation side

8

Motor Power

kW

55

9

Motor Voltage

V

480

10

Frequency

Hz

60

11

Reducer

B309HHA-45

12

Horizontal Curvature

°

±1

13

Vertical Curvature

°

±3

14

Flight Bar Distance

mm

1024

15

Middle Pan

mm

1500×620×190

16

Head Height

mm

≤740

17

Tail Height

mm

≤500

(simple tail is selectable)

18

Equipment layout

Flat gate chain conveyor
Structure Features
1.The Gate Chain Conveyor is made up of the following parts: drive unit, machine head frame, machine tail part, ramp pan, middle pan with inspection door, middle pan, simple tail(includes sprocket set and tail frame, this part is selectable), dumbbell pin, spillplate, flight bar, chain and etc., which is shown as below:

2.The structure type of middle pan is as below, M-steel on two sides is E19 steel, concavo-convex is welded on the side face to realize horizontal and vertical curvature. The middle part is connected by middle plate and floor plate, thus the upper and lower chain channel is splited out. On the two side, the spillplate installation thread hole is reserved for the case of different height spillplate.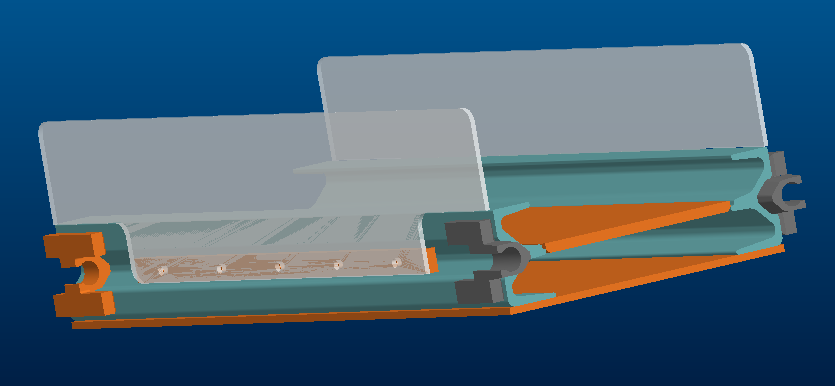 The spillplate is fixed by 5 pcs of M16 bolt(coarse thread pitch is 2.5mm), considering the convenience of mounting and dismounting.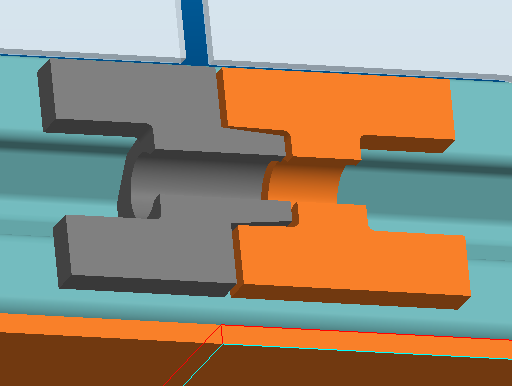 3.The middle pan uses E19 standard steel, it means the height of middle pan ledge is 190mm, which is same as SGZ630/150 AFC, thus to ensure more convenient spare parts management.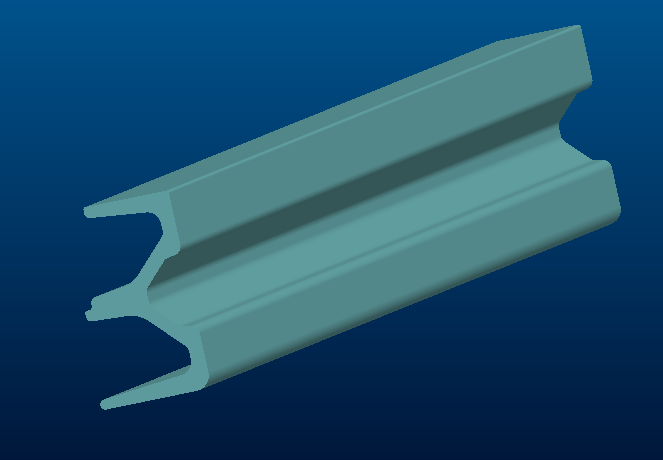 4.Every 7 middle pan(8×1.5=12m) sets an inspection door for repair and maintenance. The green plate in the drawing below is removable, in actual production you can check and repair chain and channel through it.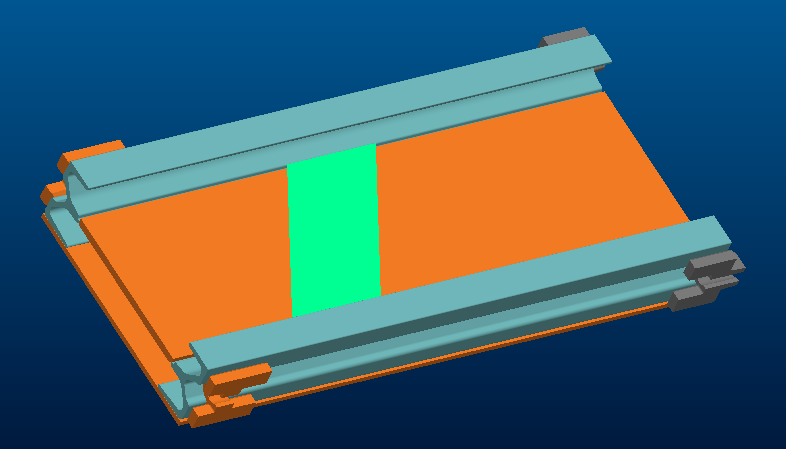 5.Although the Gate Chain Conveyor is flat type, it can deflect 3°vertically, thus to adapt the floor fluctuation.