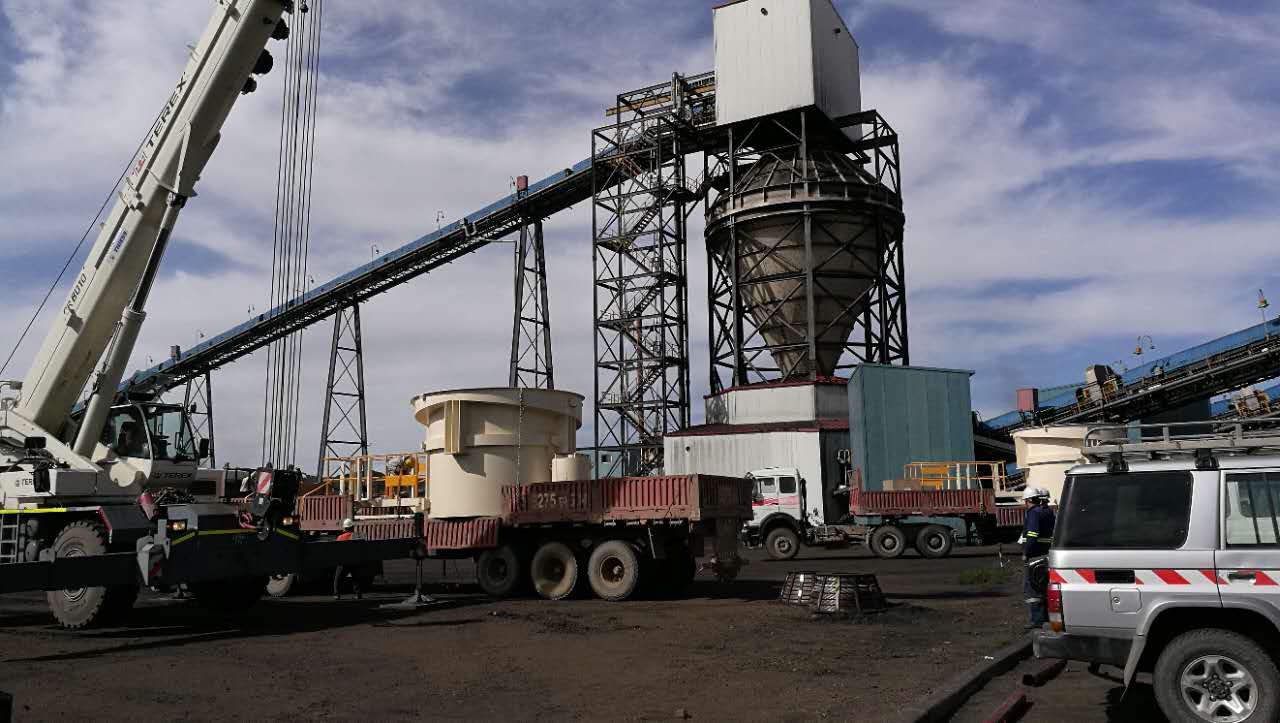 Model List of HTBS
Model

HTBS-1.8

HTBS-2.1

HTBS-2.4

HTBS-3.0

HTBS-3.6

Feeding size

0.15-1mm

Feeding consistence g/L

400-600

Possible deviation

Ep<0.12

Recovery efficiency

≥94%

Given density value

1.10-1.80

Backwater ref. flow m3/h

50

70

90

120

180

Design capacity t/h

30

40

60

80

120

Barrel Volume m3

5.62

7.65

9.73

16.26

23.4

Separation chamber diameter mm

1800

2100

2400

3000

3600

Flange nominal diameter

Overflow

DN200

DN250

DN250

DN300

500*500

Feeding

DN200

DN200

DN225

DN250

DN300

Backwater

DN100

DN100

DN150

DN150

DN200

Dimension

L mm

2700

3000

3400

3950

4650

W mm

2450

2750

3150

3750

4450

H mm

4300

4300

4390

4390

4390

Weight t

3.10

3.52

4.62

5.78

7.45
Features of HTBS
1.Backwater Flow Self-Stabilizing System
By using the rising power of the upward flow, the Teeter Bed Separator realizes separation process, then the separation outcome is determined by the stability of upward flow.
The upward flow of traditional Teeter Bed Separator is adjusted by manual experience, with the disadvantages of low control precision, time and vigor waste, high randomness and low follow ability.
The backwater flow self-stabilizing system of Teeter Bed Separator adopts flowmeter of Germany E+H company, which could transfer the flow signal to expert control system, the expert control system adjusts the frequency converter or valve according to the flow value on the control panel in accordance with PID arithmetic, then achieves the backwater flow self-stabilizing control. What's more, the backwater adjust valve uses product from Germany EBRO, which has high accuracy and reliability.
2.Unique Expert Control System
The expert control system, means integration of effecting parameters both inside and outside Teeter Bed Separator in accordance with the experts' experience, by precise calculation of PLC, automatically controls Teeter Bed Separator's on/off, discharging and flow of backwater pump, finally achieving high automation and control precision.
Besides, the big touch panel of Siemens and PLC of the expert control system has the network transmission function, it could realize communication and instruction acceptance with central control station.
3.Backwater Distribution System
It's known that the separation accuracy is determined by ascending velocity stability of rising water, and the distribution uniformity of the rising flow also influences the separation accuracy.
There's backwater distribution device in the bottom of Teeter Bed Separator, which could ensure all the ascending flow in each corner of Teeter Bed Separator are smooth and consistent after facility upsizing.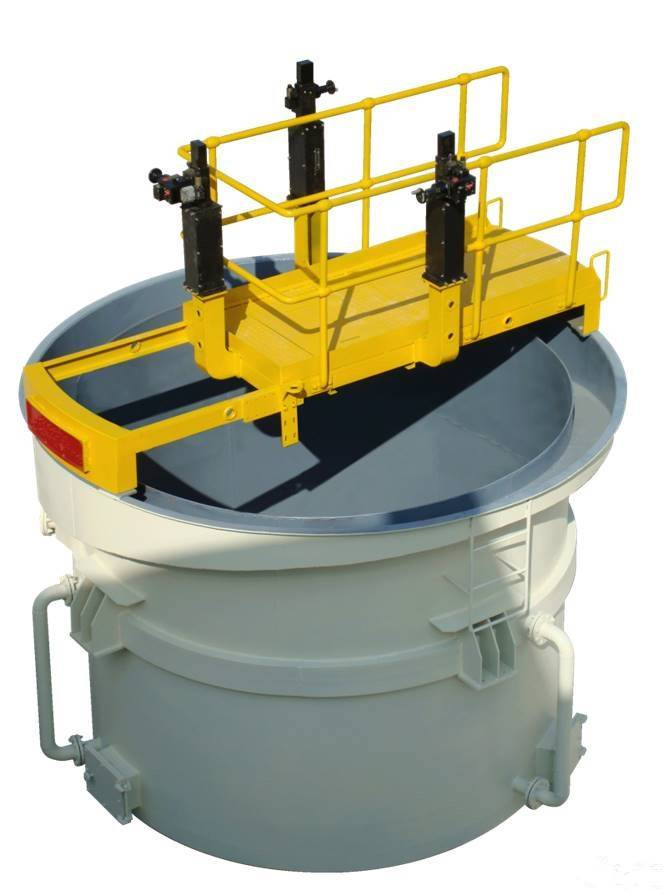 4.Unique Bell-shaped Discharge Valve
The discharging valve in traditional Teeter Bed Separator is cone-shaped, sealed by line around, the valve body could only move up-down for 9mm when the valve is turned on, with very low control precision.
The bell-shaped discharging valve specially designed by us has unique flow channel, the stroke could reach up to 100mm when the valve is turned on, then realizing continuous discharging and improving control precision. What's more, the valve body is made up of special PU material, which has the advantages of high sealing and high wear-resistance. If operates 20h per day, it could last more than half a year.
5.The Main Precision Components Are from Famous Brand Abroad
The density sensor is from Germany E+H company, flowmeter is from Germany KRONE company, pneumatic actuator is from Germany EBRO and Korean YTC companies, PLC is from Siemens and etc.
6.Remote Control Interface
Stochastic control system uses two-way standard signal input interface, which could receive long-distance backwater flow setting and prescribed density setting. Meanwhile, it could output control signal and alarming signal to remote computer.
7.Equipped with remote wireless mobile phone service function(1.0 version), which could display operation parameters and status on mobile phone, it's very convenient for equipment monitoring and diagnosis.