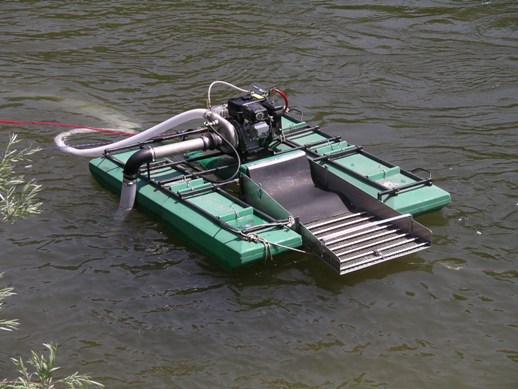 Introduction of Mini Alluvial Gold Dredger
Mini alluvial gold dredger is a professional portable gold mining machine which is specially designed according to the complex riverbed conditions. Portable gold mining dredge is equipped with a gold sluice with gold carpet or grass for high recovery rate, powered by a famous gasoline engine with pump, float framework is made up of stainless steel structure, the floating body is made of high strength and light weight plastic. There are advantages that small in size, easy to operate, maintain, transport and assemble, it is most ideal equipment for personal gold mining in mini river channel.
Features of Mini Alluvial Gold Dredger
High recovery rate
Through test, the recovery rate for placer gold can be over 90%, and for the rock gold time, when the feeding size is under 0.4mmm, the recovery
rate can reach 95%.
High efficiency
Helius Tech mini alluvial gold dredger can reach a processing capacity more than 200 tons/hr. High efficiency means fast payback of investment.
Easy to operate
Only two persons can operate the whole Helius Tech mini alluvial gold dredger. All the operating buttons and lights can be controlled through controlling desk in the operation room.
Easy to maintain
The whole machine is designed with simple structure. All the mechanical parts are connected strongly and easy to change by the operators. During the whole working life of the machine, the supplier will supply spare parts for the buyers.
No pollution
All the gold mining machinery only consumes water and electricity power with low noise, and no chemical involved.
Reliable performance
Helius Tech mini alluvial gold dredger has a simple & tough structure. All the parts are from reputed brand and the main frame is made by strong steel materials. All the equipment will be tested well before delivery.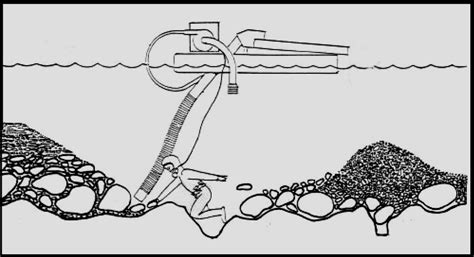 Model List of Mini Alluvial Gold Dredger
Model

HCQFT3-2

HCQFT4-3

HCQFT3

HCQFT4

Dimension(L*W*H)

2300*1500*1000mm

2300*1500*1000mm

2300*1500*1000mm

2300*1500*1000mm

Diesel engine

Engine

Single cylinder petrol

engine

Single cylinder petrol

engine

Single cylinder petrol

engine

Single cylinder petrol

engine

Power(hp)

5

7

11/13

13/15

Pump

Inlet/Outlet Diameter

50mm(2inch)

80mm(3inch)

80mm(3inch)

100mm(4inch)

Max Dredging Depth

0.5m-1.2M

2M

3-5M

3-5M

Remark

With carpet

With carpet

With carpet

With carpet

Floating

Dimension(L*W*H)

1600*395*370

1600*395*370

1600*395*370

1600*395*370

Power Jet

YZ3-2

YZ4-3

YZ3

YZ4

Handed Suction Hose

3inch

4inch

3inch

4inch

Remark

With carpet

With carpet

With carpet

With carpet